10K Cocktail$ & Ca$h "GOLDEN GALA" | May 24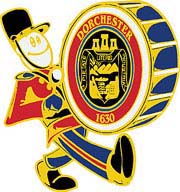 The Dorchester Day Parade Committee presents the 10K Cocktail$ & Ca$h Golden Gala 2013. Come out and support the Dorchester Day Parade.
Food
Entertainment
Cash Bar
$10,000 drawing
April 18th Florian Hall 55 Hallet Street Dorchester
Doors Open at 6pm
For Tickets contact dotparade10k@gmail.com OR Jean Donovan (617) 909-6451 - Lisa Zinck (617) 512-8690
The 10k Golden Gala not only continues to honor and support the efforts of the Veterans who re-established the Dorchester Parade but also in a special recognition honoring the Massachusetts Fallen Heroes Memorial Fund
There will be additional raffles, Hor 'dourves, Dancing and Entertainment with a cash bar $100 will buy you a 1 in 300 chance to win $10,000 and admission for 2 If you would like to just attend the Golden Gala, tickets for admission are $25 If you would like to donate a raffle item i.e. gift certificate or gift basket, it would be greatly appreciated.
For more info on the Dorchester Day Parade, upcoming events or if you would like to donate: Call: Caroline 617-279-9667, email: dotdayparade10k@gmail.com or visit: www.dotdayparade.com