Dorchester Day Parade | June 2nd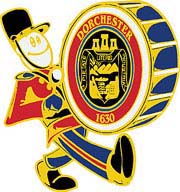 Join in the for the 109th annunal Dorchester Day Parade. The parade starts at 1:00 p.m. in Lower Mills at the corner of Washington Street & Dorchester Avenue and travels along Dorchester Avenue to Savin Hill at the corner of Columbia Road and Dorchester Avenue.
The parade route is 3.2 miles.